Meeting 1:
Place: Adegaon 
Satpuda Foundation organised a meeting of women self help groups from Adegaon village located in Tadoba Andhari Tiger Reserve (TATR) buffer area. During the meeting, 39 members of 4 SHGs from the village were present.
Mandar Pingle and Vishank Bhoskar (Assistant Conservation Officer for SF) organised the meeting to sensitise women regarding human-wildlife conflict prevention. Mandar while addressing the women on human-wildlife conflicts suggested ways to prevent such incidents. The women were explained the process of various compensation schemes.
During the meeting, Mandar and Vishank also discussed various options for alternate livelihoods. The women shared that during the minor forest produce collection, they are in fear of being attacked by wildlife. So, various livelihood options that do not require extraction of forest products or venturing inside forest areas were suggested to the women present.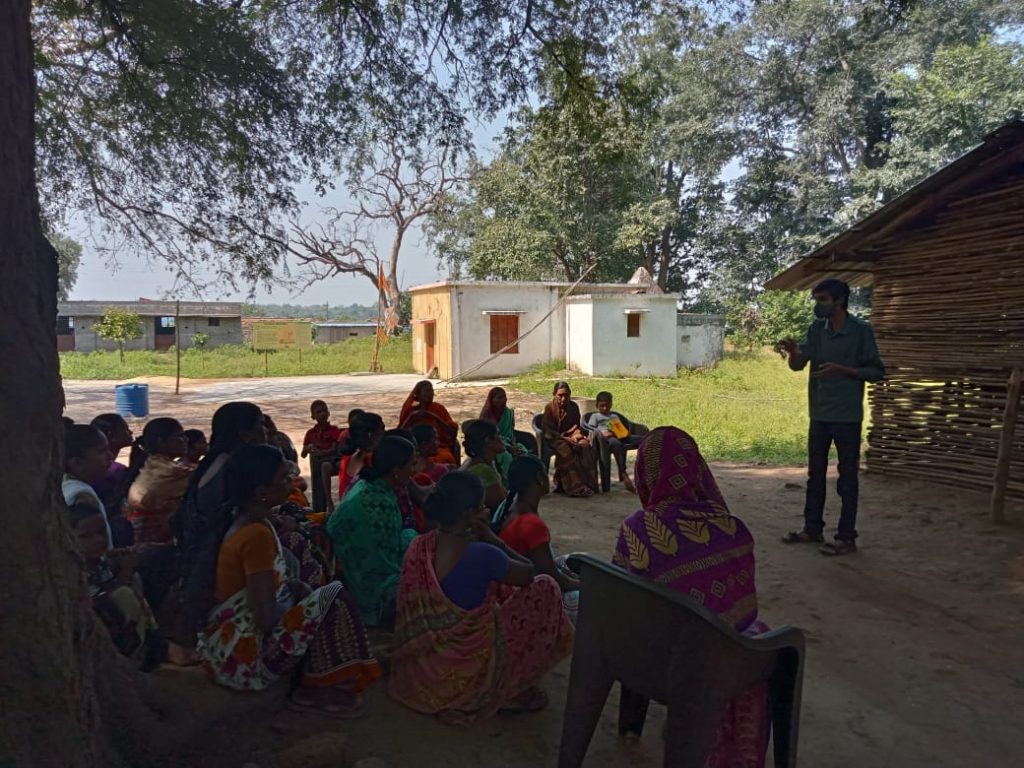 Meeting 2:
Place: Kondegaon
Satpuda Foundation's team in Tadoba Andhari Tiger Reserve, organised a meeting with the livestock owners, members of VEDC (Village Eco Development Committee) and village elders.
The agenda of the meet was to discuss possible solutions for preventing cattle kills by wild carnivores like tigers and leopards. In the past six months, Kondegaon has had around 12 cattle kills attributed to tiger attacks.
Mandar Pingle and Vishank Bhoskar interacted with the livestock owners and advised options of various fodder for fodder cultivation and stall feeding to prevent attacks on cattle. Various government schemes being implemented by animal husbandry department were shared with livestock owners. Use of VEDC funds for fodder plot development and procurement of chaff cutter machines was also discussed during the meet.