Saving India's Tigers is managed by a committed set of partners who are dedicated to preserving and improving the tiger habitats at present focussed on Central India. We are active across the full range of risks to habitat.
"Networking is essential to deliver good conservation action and make effective use of limited human and financial resources. By supporting SLTP you will enable these courageous conservationists to stay true to their calling".

Dr Claudio Sillero, WildCRU, University of Oxford and Born Free Foundation
Saving India's Tigers provides an umbrella organisation for our Partners and organises, amongst other things, an annual seminar to discuss issues and share best practice. Government officials attend our seminar to widen our effectiveness.
Our Partners:
Bombay Natural History Society

Established in 1883, BNHS is one of the oldest and largest NGOs engaged in conservation and research in India and first drafted the Indian Wildlife Protection Act, 1972. The Society's guiding principle has always been that conservation must be based on scientific research. With five offices in various parts of India and over 30 field stations, BNHS is working in most of India's critical habitats and focuses on several critically endangered species. www.bnhs.org

Born Free Foundation

The Born Free Foundation is a dynamic international wildlife charity, devoted to compassionate conservation and animal welfare. In the 25 years since its establishment, it has grown into a global force for wildlife, taking action worldwide to protect threatened species, stop individual animal suffering and keep wildlife in the wild. Big enough to make a difference, but small enough to care, Born Free is not a big anonymous organization, but a family of like-minded people who share the same goals. www.bornfree.org.uk
Conservation Action Trust (CAT)
CAT is protecting India's forests and biodiversity by educating and enlightening decision-makers and the public about the importance of forests for our survival. The role of forests in protecting the water security of the country is a major focus area for CAT. Research, education and awareness generation as well as litigation are tools used by CAT, ensuring the implementation and improvement of laws and policy governing India's natural environment. www.cat.org.in
Corbett Foundation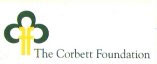 The Corbett Foundation (TCF) primarily works with the communities living in and around the tiger reserves of Corbett (in Uttarakhand), Kanha and Kanha-Pench Corridor (in Madhya Pradesh), Bandhavgarh (in Madhya Pradesh) and Kaziranga (in Assam). See their YouTube video here.
TCF has been involved in grassroots conservation programmes with community participation wherever possible, and works to reduce the dependency of forest-dependent communities on the forests and to mitigate human-conflict issues such as livestock depredation by carnivores (tigers and leopards) and crop-raiding by herbivores (deer, elephant, wild boar). www.corbettfoundation.org
Nature Conservation Society Amravati (NCSA)

Community participation has been the bedrock of NCSA's approach to conservation over the past 20 years. With the guiding philosophy that efforts to protect forests should involve those communities dependent on them if they are to be successful, NCSA has built up a conservation model across the Satpuda landscape that has built trust with, and delivered tangible benefits to, marginalized society. www.ncsaindia.or
Satpuda Foundation

Set up in 2001, the Satpuda Foundation devises sustainable, long-term conservation initiatives based on voluntary community participation. It firmly believes that effective conservation outputs can only be achieved with the involvement of all stakeholders and is implementing creative poverty alleviation solutions to reduce anthropogenic pressure on tigers and their habitat. www.satpuda.org
Tiger Research and Conservation Trust (TRACT)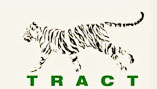 TRACT was formed in 2001 to implement innovative conservation methods to protect tigers in Central India. Through research, science-based conservation and networking within and outside protected forests, TRACT works closely with the Maharashtra Forest Department and Central Government to monitor tiger activity and mitigate human–wildlife conflicts. www.tractindia.org
WildCRU

The University of Oxford's Wildlife Conservation Research Unit (WildCRU) delivers practical solutions to conservation problems through original scientific research. It is at the forefront of scientific research into biodiversity, livelihoods, food security, health and climate change. Whether the focus is on species or ecosystems, on protection or sustainable use, on wildlife or people, WildCRU is dedicated to producing the science that builds the policies to deliver solutions. www.wildcru.org
Saving Wild Tigers (SWT)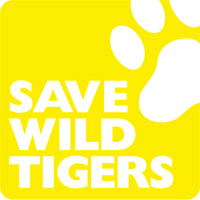 SWT aims to raise awareness within tiger range and non-tiger range countries of the issues and actions required to save the tiger and to engage with key stakeholders in tiger range countries, whose support will be critical if we are to succeed. To achieve our mission SWT aims to raise significant funds to support global, yet targeted, tiger conservation programmes throughout tiger range countries. We bring a fresh and creative perspective to traditional conservation issues where appropriate.
BAVAAN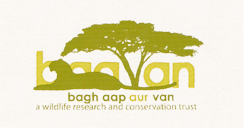 Advisors
Saving India's Tigers is supported by a number of advisors who act in a non-executive capacity either formally or informally. These advisors come from all aspects of life and business and share the ambition we hold.
Our Partner Principles:
Our partners have all signed up to our vision, values and principles which have remained unchanged since our formation in 2005.
The principles that guide our interaction with partners are as follows:
Egalitarian networked NGO
Pragmatic rather than idealistic solutions
Independence of individual Partners respected
Small enough to respond, big enough to make a difference
Working closely with local people and institutions
Leveraging synergy between parks
Apolitical – whilst being politically wise
Influencing federal behaviours for better decision making
Benefits to people are local, national and global.
"Networking is essential to deliver good conservation action and make effective use of limited human and financial resources. By supporting SLTP you will enable these courageous conservationists to stay true to their calling".

Dr Claudio Sillero, WildCRU, University of Oxford and Born Free Foundation
The Saving India's Tigers Core Team
Whilst Saving India's Tigers has more than 140 people working in the field, the core team consists of: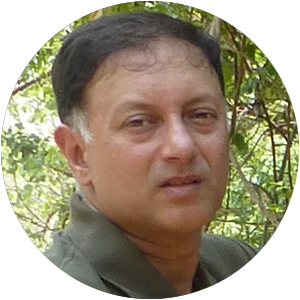 Tiger Research and Conservation Trust
Harshwardhan Dhanwatey
Co-Founder, Trustee and President of Tiger Research and Conservation Trust, Harshawardhan has devoted more than 20 years to wildlife conservation. Trained for Conservation Conflict Resolution and as past member, Maharashtra State Board for Wildlife, he has spearheaded the private conservancy concept and joint patrols for wildlife, taking forward his work on protecting tigers beyond boundaries.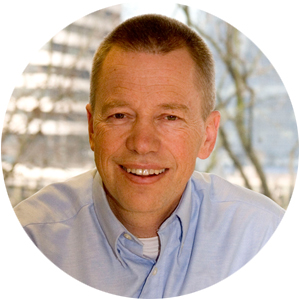 Adviser

Tony Renton
Tony spent some 30+ years with BP in a variety of technical, commercial and executive oil management roles in Europe, Asia, Australasia, West Africa, South America and the US leaving as Commercial Director with responsibility for business development across the Middle East. Tony left BP in 2006 to pursue a number of projects. Tony is Founder of Oil and Gas London, Chairman of Sub Salt Solutions – a seismic company, co-founder of EPEX – a training company and sits on a few other boards. Tony has had a lifelong interest in wildlife having been brought up in East Africa. Tony is married with three children.